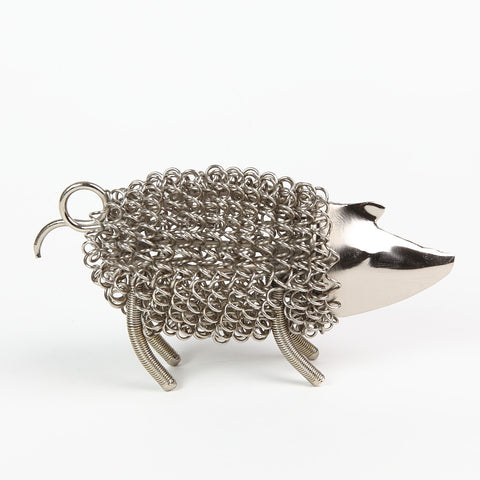 Wiggle Piglet Nickel
The baby Wiggle piglet is made of silver-coloured coiled wire. A metal framework covered with twisted "wiggled" metal creates this very appealing rustic creature. A perfect gift. Size: 17 cm (Nose to Tail), 9 cm high and approx 7 cm across body. Looks great with Mum or Dad.
Please note these animals are quite rustic in appearance and may have some slight imperfections or light scratches from the manufacturing process, which are quite normal.