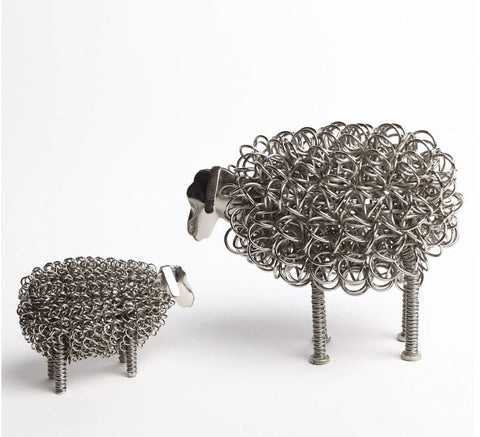 Wiggle Nickel Sheep with Nickel Lamb
Sorry, this product is sold out!
This delightful 'grown-up' Wiggle Nickel Sheep complete with cute nickel lamb would make a wonderful gift. A  nickel framework covered with twisted "wiggled" metal creates these delightful rustic creatures. The perfect gift for anyone - especially that someone who has everything.  Special price with 'family' discount.   
Sheep size: 23 cm (Nose to Tail), 17 cm high and approx 14 cm across.  
Lamb size:  14 cm (Nose to Tail), 10 cm high and approx 7 cm across.
Can also be ordered in alternative colour combinations. Please select option from drop down menu above.