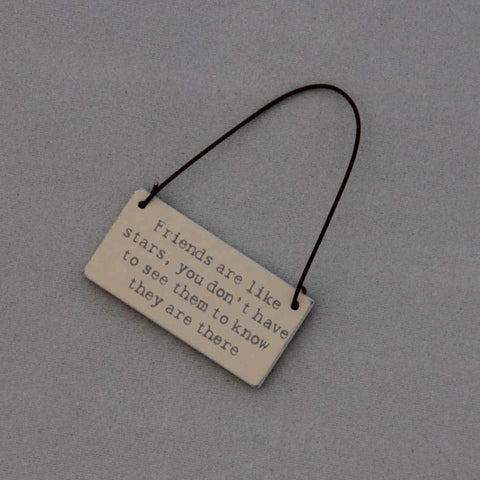 Tiny Wooden Hanging Sign (with Sentiments)
Tiny wooden signs, with metal hanger with beautiful sentiments. Great to add to a gift as a tag, to pop into a card,or if you just want someone to know you are thinking of them. Perfect for so many occasions. Size: 3 x 2 cm (plus hanger).
Choose from the following options:
Live well, laugh often, love much

 If you can walk you can dance, if you can talk you can sing.
Time to drink champagne, and dance on the table.
Take time to love the little things in life
Many people walk through our lives, only true friends leave footprints in our hearts.
True happiness lies within us all.
Work like you don't need the money, love like you've never been hurt.