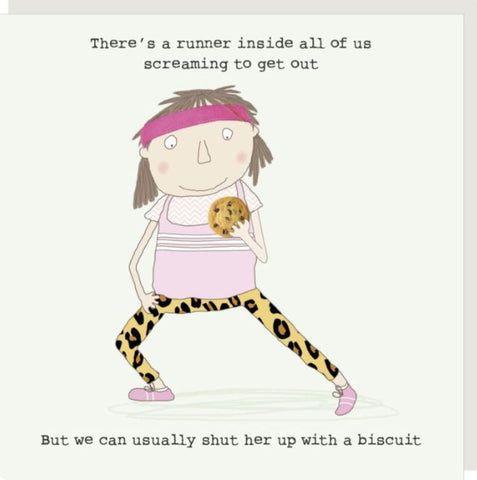 The Runner and the Biscuit Greeting Card from Rosie Made a Thing
Don't go for that run! 'There's a runner inside all of us waiting to get out... but we can usually shut her up with a biscuit.' Printed in the UK on high quality textured board. Blank inside with a pebble envelope.
Dimensions 145 x 145 mm.