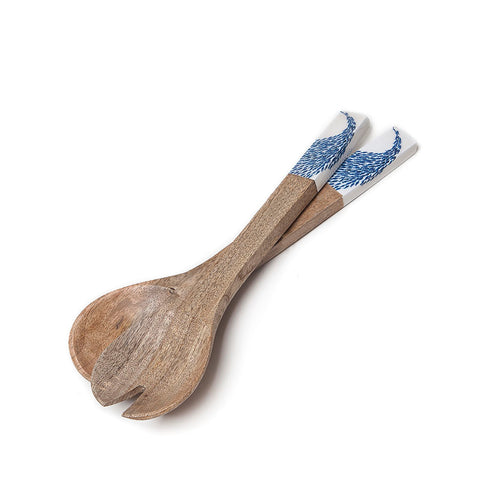 Shoeless Joe Wooden Fish Shoal Salad Servers
Part of the beautiful sustainable mango wood range from Shoeless Joe. These fabulous salad servers are made from mango wood with a fused enamelled decal shoal of fish decoration on the handles.
Suggested wipe clean with damp cloth. Not advisable to submerge in water. Measure 30 cm in length. Perfect for salads.
Just back in stock!