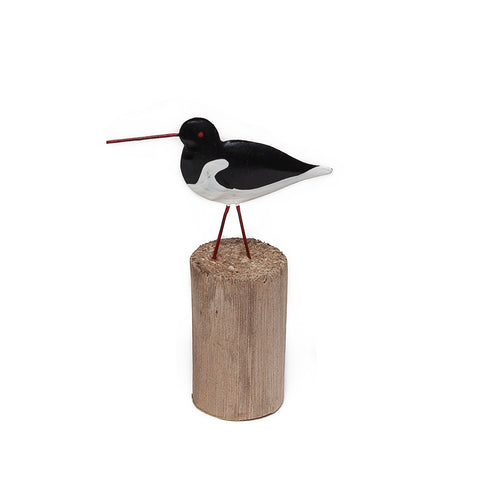 Shoeless Joe Oystercatcher on Driftwood Plinth
Sorry, this product is sold out!
This beautiful Oystercatcher has a vantage point on his plinth from which to spot his dinner. He would fit perfectly with a seaside or nautical theme anywhere in your home, especially in a bathroom. Overall size: 11h x 8w cm.