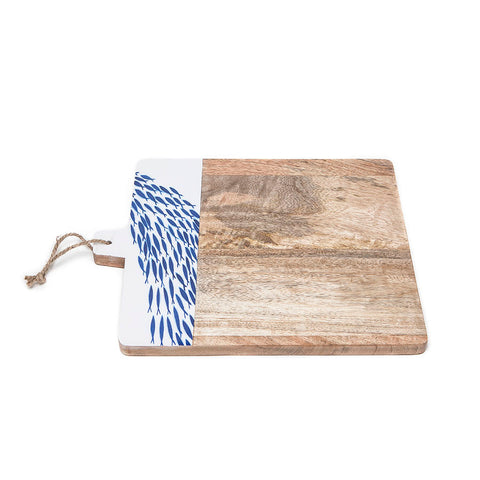 Shoeless Joe Fish Shoal Mango Wood Chopping/Serving Board
Sorry, this product is sold out!
Part of the fabulous sustainable mango wood range from Shoeless Joe. The chopping board is mango wood and the handle has a fused enamelled decal showing a shoal of fish.
Suitable for dry foods only and suggested wipe clean with damp cloth. Not advisable to submerge in water. Measures 26 x 29 cm plus handle. Perfect for cold meats or cheese.
Just in!