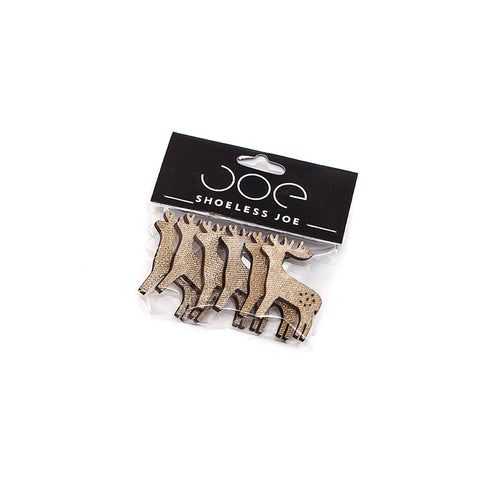 Shoeless Joe Bag of Golden Reindeer
Sorry, this product is sold out!
Little bag of sparkly golden reindeer. They have a sticky pad on the reverse so can be used for decoration, or to put the finishing touches to your gift-wrapping. Each reindeer measures approximately 4 x 4 cm. Six per pack.