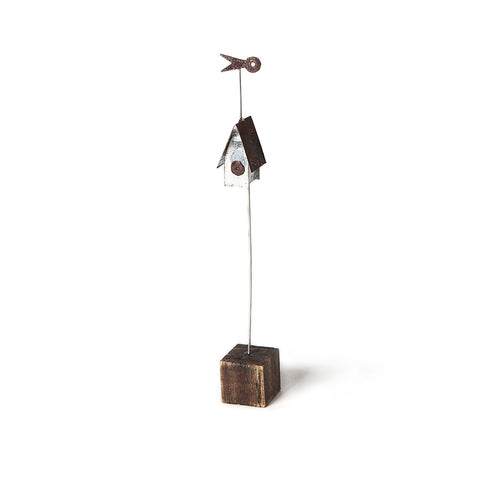 Mini Bird House Create Your World Sculpture by Sarah Jane Brown
Delicate little metal bird-house with bird on a tiny wooden block - part of the Sarah Jane Brown Create Your World collection. Every one is hand-made, making these creations the perfect little gift or addition to any existing collection. Measures approximately 11 x 1 x 1 cm.
Check out the full range.