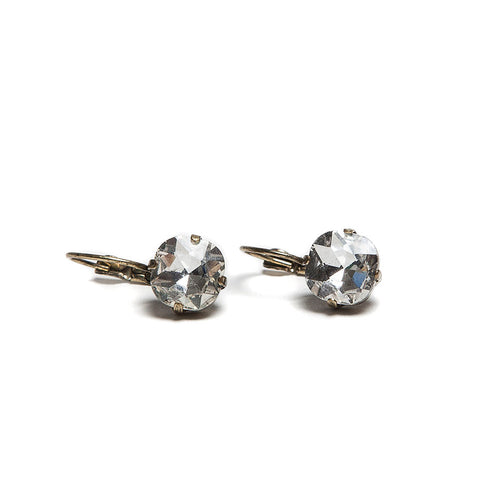 Lovett Clear Cushion Crystal French Wire Earrings
These beautiful cushion cut clear crystal earrings are just perfect for daytime or night-time. French-wire earrings come in a brass-finish with clear Swarovski crystals. Overall drop is approximately 3 cm and diameter of stone is approx 1.2 cm. Nickel free wires.
Available in several different crystal options.