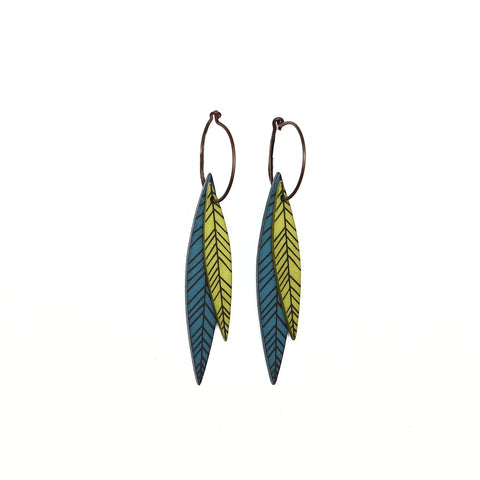 Lene Lundberg K-Form Teal and Chartreuse Long Leaf Earrings
Quirky yet stylish earrings from Danish company 'Lene Lundberg'. They comprise a titanium hypo-allergenic hoop and a delicate cut-out in a form of acrylic. These are an elegant double-leaf design - one leaf teal, the other chartreuse. Size approximately 1 x 3.5 cm (overall drop from the ear is 5 cm).
Make a really unique gift. Easy to give and to send!