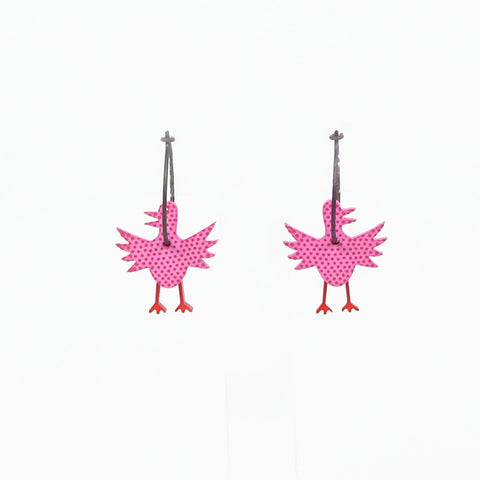 Lene Lundberg K-Form Pink Duck Earrings
Sorry, this product is sold out!
Quirky earrings from Danish company 'Lene Lundberg'. They comprise a titanium hypo-allergenic hoop and a delicate cut-out in a form of acrylic. The earrings come in a host of colours and animals, birds and insects.....this particular pair are cute little pink wing-flapping ducks. They hang nicely and jiggle beautifully whilst being worn.

Look out for lots of different fun animals - make a really unique gift. Easy to give and to send!