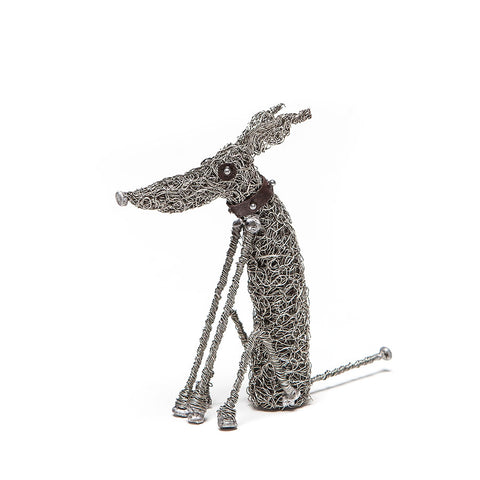 Knitted Wire Sitting Hound Sculpture by Sarah Jane Brown
Another gorgeous and delicate creation from Sarah Jane Brown. Individually hand-crafted from knitted wire, this lovely sculpture would make a perfect gift and great to start a collection. Measures 9 x 9 x 3 cm.
Check out others in the collection.