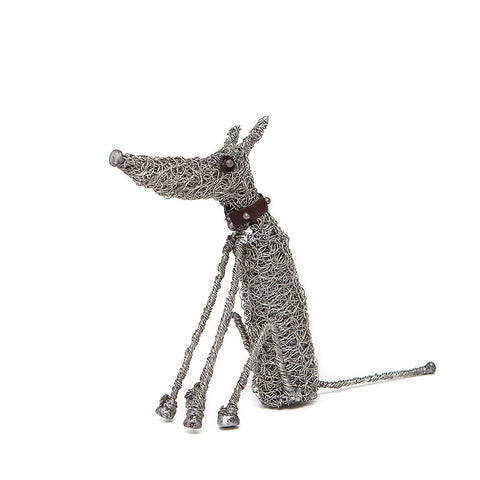 Knitted Wire Sitting Dog Sculpture by Sarah Jane Brown
The inimitable Sarah Jane Brown presents this exquisitely hand-crafted knitted wire sculpture of a sitting dog. The clever detailing of the tiny beaded leather collar is typical of the care that goes into making these pieces and this one would make a perfect gift and great start to a collection. Measures approximately 9 x 9 x 3 cm.
Check out others in the collection.