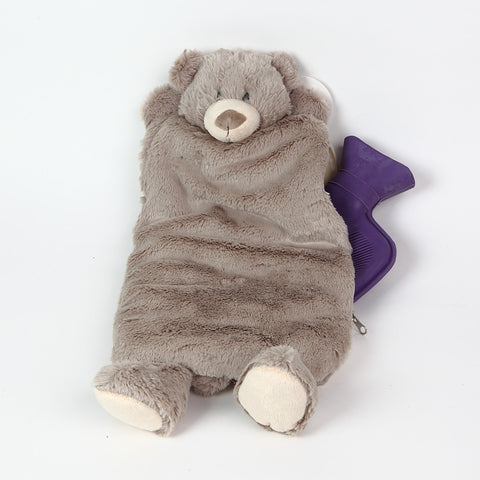 Jomanda Cuddly Teddy PJ/Hot Water Bottle Holder
Another gorgeous product from Jomanda. A cuddly, snuggly Teddy pj/nightdress case, which can also be used as a hot water bottle cover. Use it for pj's during the day and for a small hot water bottle at night, or simply to cuddle. Beautifully soft fur fabric and full side zip (30 cm) closure. Teddy measures 50 cm head to toe, and 20 cm across. Fully lined and fully washable by hand. Part of the Jomanda 'softer than a soft thing' collection. Suitable from 3 years.
Hot water bottle not included.