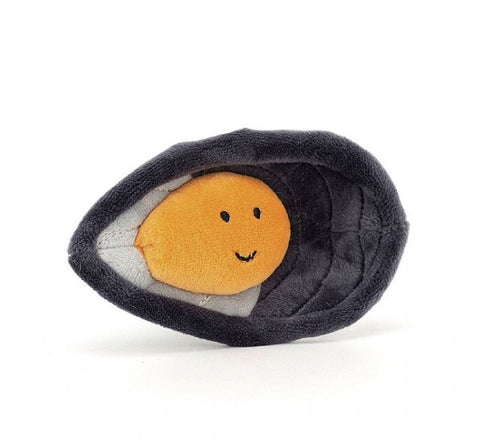 Jellycat Sensational Mussel
Sensational Seafood Mussel is so cute, peeping out from that snuggly grey shell. With wonderfully wavy layers of fur and a sunny smile in egg-yolk yellow, this frivolous creature would make a great gift. Measures 10 x 7 cm, is suitable from birth and washable by hand.
Check out his fellow seafood cuties - Langoustine, Shrimp and Scallop!