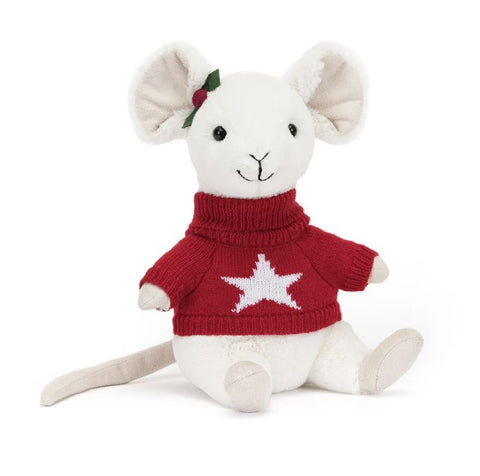 Jellycat Merry Mouse Jumper
Someone's looking super-cosy - it must be Merry Mouse Jumper! This cheery chum wears a red star sweater, accessorised with a sprig of green holly! With vanilla fur, fluted beige ears, suedey paws and a waggly tail, this chubby champ is ready for the holiday! Measures 18 cm in height, and 9 cm across.
Limited stock available.