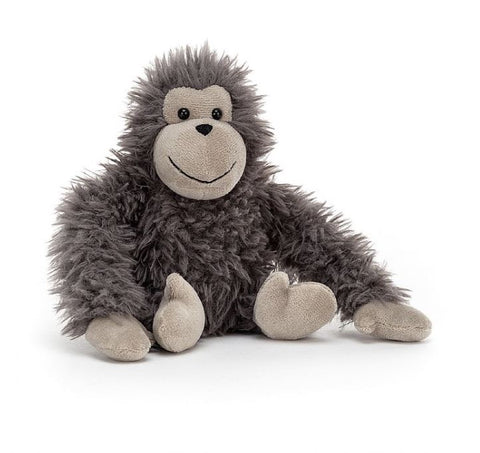 Jellycat Bonbon Gorilla
Look who has just swung in! It's our cuddly friend, Bonbon Gorilla. He may look a little unkempt but who wouldn't after traipsing through the jungle. Rest assured, that fur is Jellycat soft and he's already smiling at the thought of being picked up for BIG cuddles!
He measures 19H x 13W and is suitable from birth.