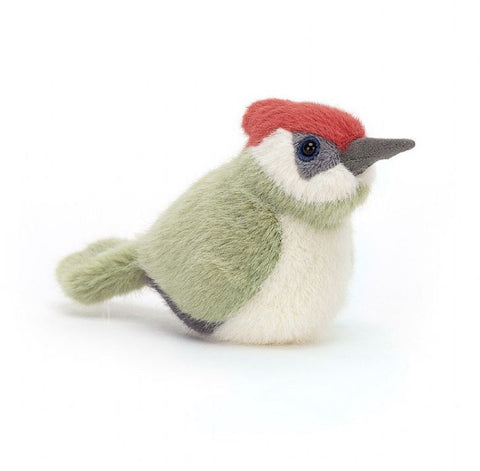 Jellycat Birdling Woodpecker
Jellycat's beautiful Birdling Woodpecker is a bird lover's dream - and let me tell you, bird lovers start young! This friendly chap is magnificently decked out in his green and cream plumage (well, super soft furry fabric actually) and sports a magnificent red headpiece.
He measures 10cm H x 7cm W.
Suitable from birth. Hand wash only.