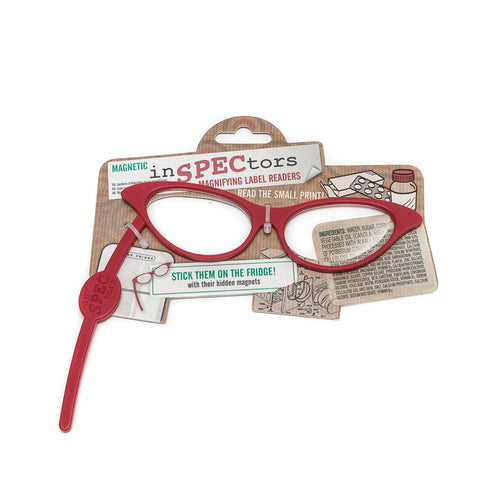 InSPECtors Magnetic Label Readers in Red from IF
Sorry, this product is sold out!
A quirky but perfect gift, for anyone who is at the stage of being flummoxed by the tiny print on labels or instructions....in the kitchen, in the office, or even for pills! They have a hidden magnet so will stick to the fridge or metal notice board. We all get there eventually.....and a frustrating situation can be helped by a fun gift like our inSPECtors magnetic label readers.