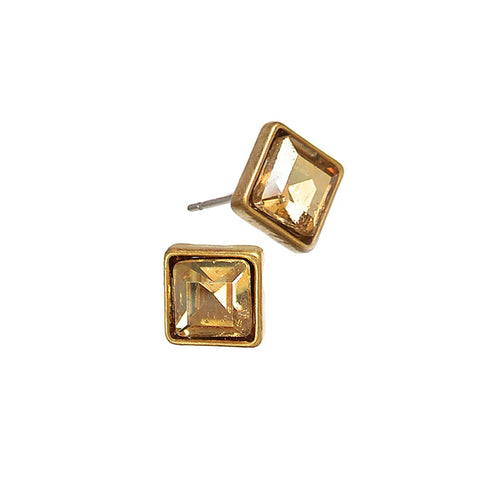 Hot Tomato Square Gold Crystal Stud Earrings in Worn Gold
If you are looking for elegant and understated, these little square-cut topaz crystal stud earrings set in a worn gold surround will fit the bill. They are 70 mm square. Suitable for pierced ears only.
Also available in a silver finish with clear crystal.
All Hot Tomato earrings are nickel free.