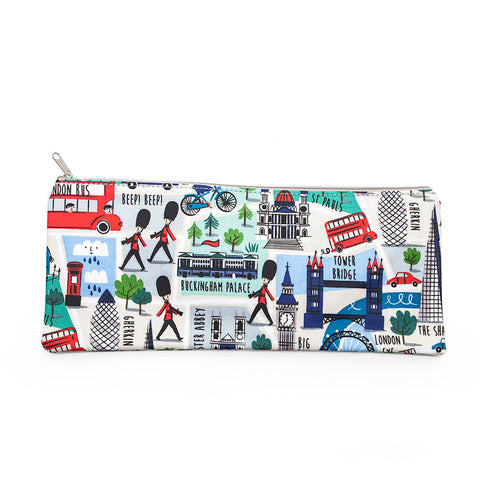 Gisela Graham London Design Oilcloth Pencil Case/Make Up Bag
This brightly coloured bag would be perfect as a pencil case or make up bag....It is made from wipe-clean oilcloth fabric  in a stylised London design. Perfect to send as a gift to anyone who just loves London or a great souvenir of our capital city. Size is a generous 32 x 14 cm.
Smaller version also available.