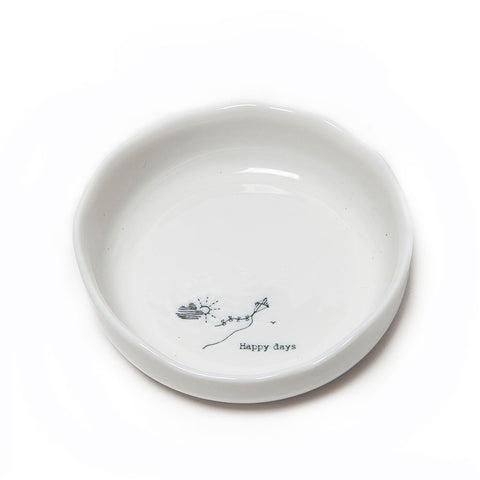 East of India Glazed Wobbly Porcelain 'Happy Days' Trinket Dish
Pretty little porcelain trinket dish from East of India with 'Happy Days' message is perfect for popping jewellery, loose change, keys etc. into at the end of the day - on dressing table, bedside table or even in the kitchen or hallway. Diameter is 10 cm.
Other designs also available.