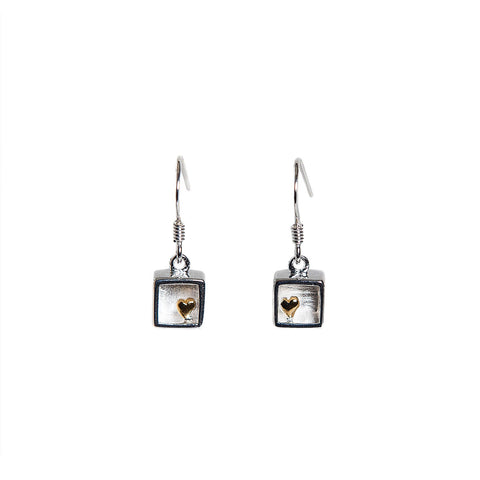 Christin Ranger Sterling Silver Heart of Gold Drop Earrings
Gorgeous little sterling silver earrings with tiny silver heart of gold charm. The tiny gold plated heart sits in the silver box, and the inside of the boxes is engraved with 'You, Me, We'. A beautiful and meaningful gift for that special someone. These delightful earrings are so delicate at only 0.5 cm square and 2.5 cm drop.
Matching pendant available. Come with delightful gift box.