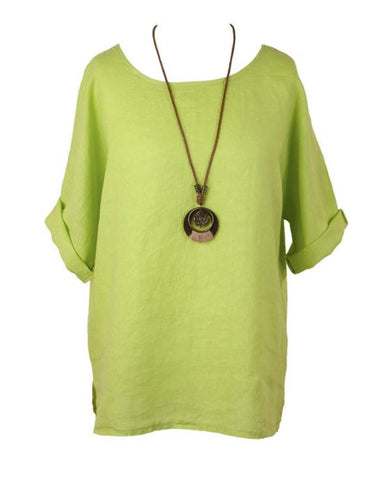 Cadenza Plain Linen Tunic and Necklace in Lime
Just one of our collection of 100% linen tunics, which are available in a lovely variety of hot summer colours, perfect to dress up or down. This simple lime green top has a rounded neckline and three quarter length Dolman sleeves which can be folded back to elbow length. Measures approximately 75 cm long from the shoulder and falls just below the hips. One size fits up to a small 18.
Comes complete with a simple coconut shell and metal pendant on a waxed cotton cord just to add a little something extra!
Can be machine washed on a wool or handwash cycle at 30 degrees. Made in Italy.