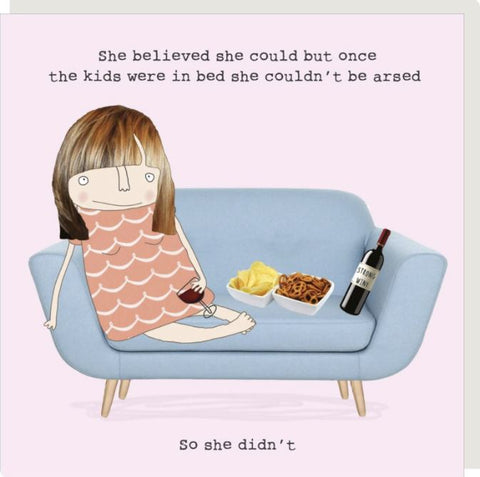 Believed She Could Birthday Greeting Card from Rosie Made a Thing
Humorous birthday card captioned "She believed she could but once the kids were in bed she couldn't be arsed. So she didn't.' Printed in the UK on high quality textured board with a pebble envelope.
Dimensions 145 x 145 mm.