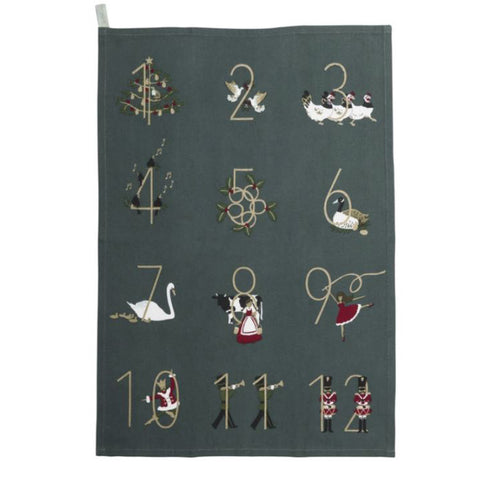 Sophie Allport 12 Days of Christmas Tea Towel
Sorry, this product is sold out!
Great linen tea-towel in the seasonal 12 Days of Christmas 
design - from Sophie Allport. Size: 45 x 65 cm. Perfect as a gift - could also be used as a wrap for a bottle of wine as a gift to take to your party host! Just top with a matching 
ribbon.