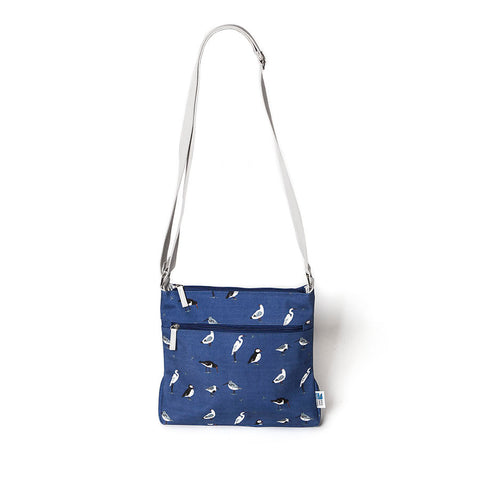 Shruti Cross-Body Bag with Seabird Design by Lisa Buckridge
Sorry, this product is sold out!
This is such a useful bag - made from coated fabric, it is wipe-clean, water-resistant (so no problem if you get caught in the rain!) and sports a delightful seabird design by Lisa Buckridge. It is fully lined with a cotton fabric, there are two inside pockets - one for your mobile and another with zip closure to keep those important bits extra safe. There is also another zipped compartment on the outside of the bag and an adjustable webbed strap.
It is a very useful size measuring 26 x 19 x 5 cm.
N.B. Part of the proceeds from the sale of this bag go to the R.S.P.B.