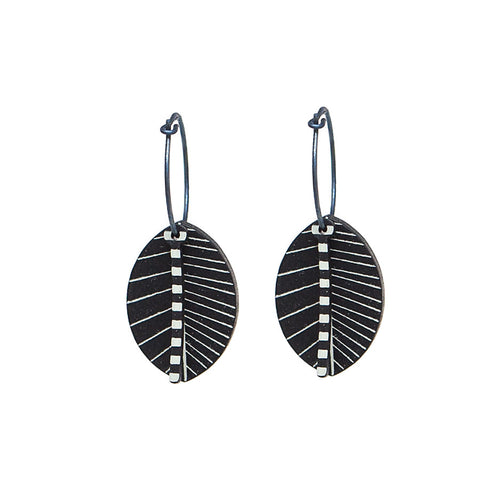 Lene Lundberg K-Form Black and White Leaf Earrings
Sorry, this product is sold out!
Quirky earrings from Danish company 'Lene Lundberg'. They comprise a titanium hypo-allergenic hoop and a delicate cut-out in a form of acrylic. The earrings come in a host of colours and animals, birds and insects.....this particular pair are elegant black and white veined leaves. They hang nicely and jiggle beautifully whilst being worn. Leaf length is 2.5 cm and overall drop including hoop is 4 cm.

Look out for lots of different fun animals - make a really unique gift. Easy to give and to send!