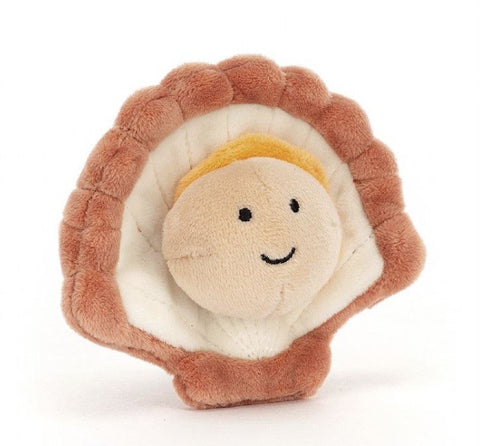 Jellycat Sensational Scallop
Sensational Seafood Scallop is a bit of an ocean diva. With a peachy smile, daffodil frill and sumptuous stitched coral shell, this clam is a perfect pocket pal.....or perfect to display with more lovely seafood! Measuring 8 x 10 cm, he/she is machine washable and suitable from birth.
Check out the other lovely seafood chums.....langoustine, mussel and shrimp!