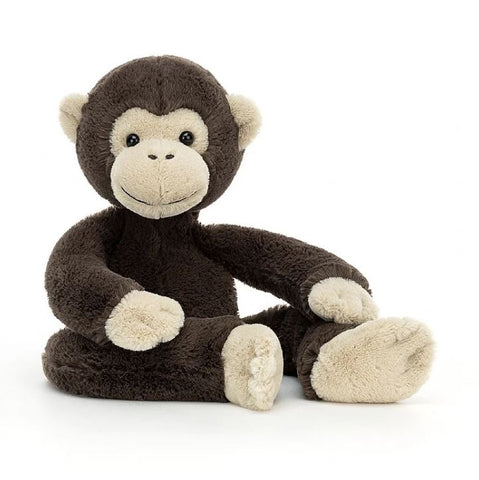 Jellycat Pandy Chimpanzee
Sorry, this product is sold out!
Swinging through a rain forest near you comes jellycat's Pandy Chimpanzee and a livelier fellow you are unlikely to meet. Pandy has the softest of soft brown and cream fur and is just longing for you to pick him up and be hugged. He measures 35h x 17 cm, is hand washable and suitable from birth.