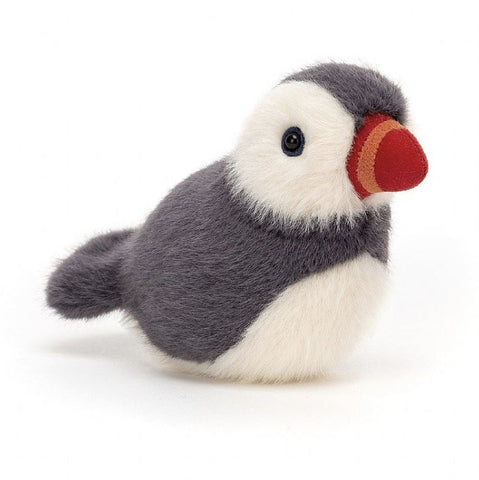 Jellycat Birdling Puffin
It's meal time and fish are on the menu. Who better to catch them than Jellycat's Birdling Puffin? Our cute seabird friend's black and white body looks great but it is his iconic red and orange striped bill that steals the show. 
He measures 10cm H x 6cm W.

 Suitable from birth. Hand wash only.