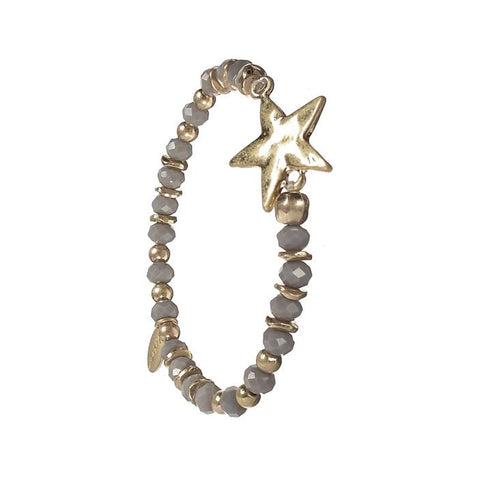 Hot Tomato Solo Star Elasticated Bracelet with Storm Grey and Gold Beads
Sorry, this product is sold out!
Pretty little stretch bracelet with faceted grey beads, interspersed with gold beads and discs from Hot Tomato. It incorporates a  gorgeous matt gold star too. Would fit a small to medium sized wrist.