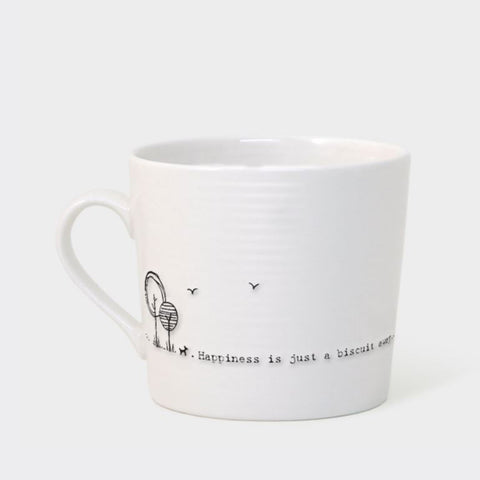 East of India Wobbly Mug - Happiness is Just a Biscuit Away
Sorry, this product is sold out!
Who doesn't know someone who would absolutely love this mug? Comes in a natural cardboard gift box. Mug is 8 cm high and the diameter tapers from 8.5 to 7.5 cm. Lovely to drink from.