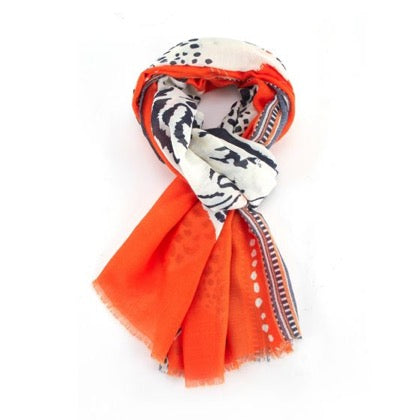 Bright Orange Scarf with Abstract Tiger and Leopard Design
Sorry, this product is sold out!
Wow....this is a real statement piece. Gorgeous scarf with bright orange base to show off the stunning tiger and leopard images with a geometric border in shades of black and cream. Generous size of 180 x 70 cm which is large enough to wrap around and loop through. Due to random positioning of images, it will look different every time you wear it. Fabric is 100% polyester but slightly thicker than most, giving a little extra warmth on chillier days. Also available in other colours.